Founded by Katryna Jenniss, Westco Designs is a full service sign shop and advertising firm. With a background in graphic design and experience in the signage industry , Westco Designs brings a fresh approach to clients by focusing on the design components of every job and streamlining production of our products. We maintain honesty and integrity with our clients throughout all of our projects, big or small, from concept to completion. We continue to strengthen our knowledge and expand our expertise to better serve our clients and our community.
Our mission is to build relationships in our community and support the growth of local business to encourage strong economical growth and sustainability in the Northwest. Westco is community-minded and works hard to give back to our community.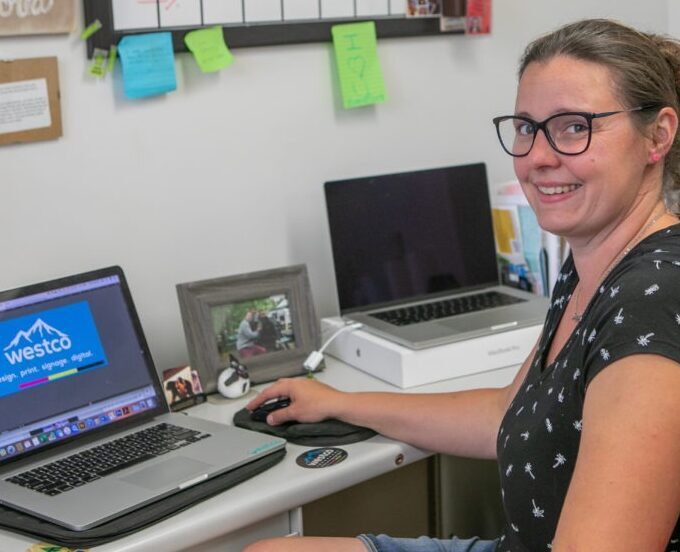 Our business depends on yours. We strive to help you reach your goals and share in your successes. Westco focuses on providing quality service, honest advice and creative design leaving all of our clients with a finished product they can be proud of. We take pride in providing our work to you on time and on budget while maintaining the highest quality.